SAVE THE DATE: 6th Annual VIKING-BIKING RIDE & POTLUCK – 3/19 Saturday
Is that time of the year again! Different year, same ride with hopefully even more fun! *Ride 8-10 flat miles *Fundraiser for the Greater Community Food Bank *Potluck to follow afterwards at the Southside Riverview Park : BRING SOME FOOD TO SHARE! OR CASH SO WE CAN STOP BY A GROCERY STORE ON THE WAY *Viking attire always welcome! For more information on the ride, please go to FB at this link:
https://www.facebook.com/events/1673938936203295/1675541676043021/
2016-03-05 13:27:13
Map for where we'll be meeting: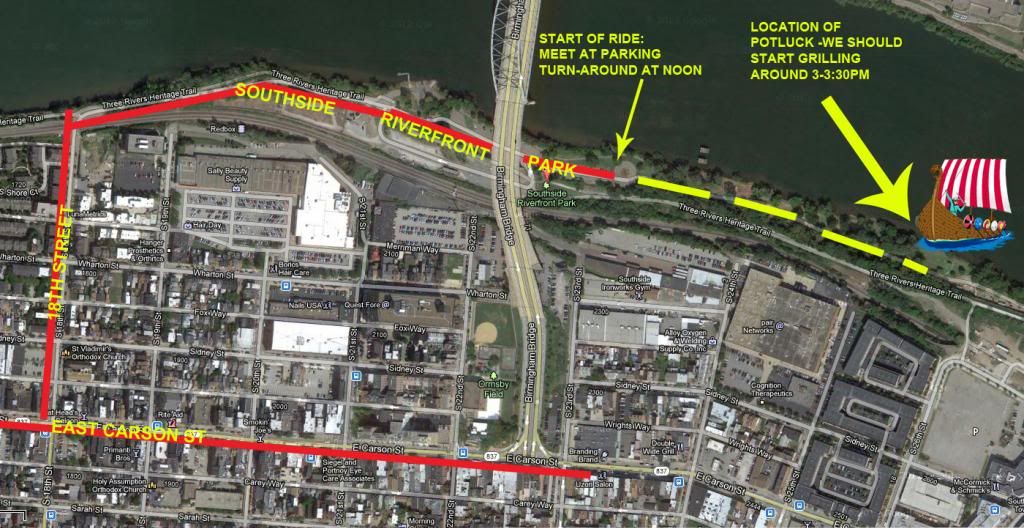 2016-03-05 13:29:02
This is just 4 days away! Break out the helmet horns!
2016-03-15 19:26:41
BUMP!
2016-03-18 13:22:50
Awesome as ever.... I'm going to take a nap now. Fire!!!!!!
2016-03-19 18:54:00
2016-04-09 10:19:25
2016-10-30 21:15:04
2016-11-03 14:23:13